Prime Shutters For Your Las Vegas Home
Dressing up your Las Vegas home with the perfect window treatments can take your living spaces to the next level. Shutters are in a class all their own as far window treatments go, and the pros at Shutter Brothers have what you're looking for. Shutter Brothers is a shutter company in Las Vegas that is as passionate about window treatments as we are about helping our neighbors. Our inventory includes products from top-rated vendors such as Hunter Douglas, Norman, Alta Window Fashions, and more.
When you desire shutters or any other window treatment for your home, you can always depend on our professionals at Shutter Brothers. Our wide selection of coverings includes the always fashionable honeycomb shades, timeless wood blinds, a stunning variety of shutters, along with much, much, more. Call our Las Vegas shutter company to find your perfect shutters or to discover the rest of our gorgeous window treatments at 725-780-4394.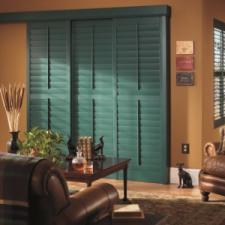 Composite Shutters
Our composite shutters are created with engineered wood that is covered in a durable vinyl coating. This makes them perfect for spaces that are exposed to higher amounts of moisture or humidity. Composite shutters are the most desirable interior shutters for good reasons because not only does their elegance immediately make a feast for the eyes, but their durability and light control properties make them a perfect fit anywhere in the home. When considering composite shutters, keep in mind their affordability: composite shutters are among the most budget-friendly shutters on the market.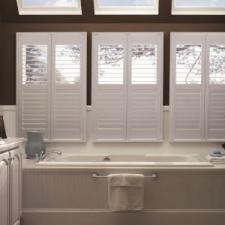 Polysatin
For a magnificent-looking set of plantation shutters that can take the heat and never lose its beauty, Polysatin shutters are what you want. These PVC-constructed shutters are gorgeous and will last you a lifetime. Polysatin shutters will never lose their color due to fading, never warp from moisture, and never crack. The UV resistance of Polysatin shutters will help keep your home cool, and cleaning them up is a breeze. Impress everyone by gracing your home with stylish new Polysatin shutters from Shutter Brothers.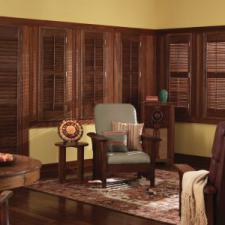 Wood Shutters
When it comes to shutters, there's no debate that wood sets the standard. Regal-looking, sturdy, and spectacular at light control as well as privacy, wood shutters turn any home into a palace. Crafted from hardwood, Shutter Brothers have wood shutters available in a wide variety of colors and finishes. The feel of heavy wood shutters is a sensation that other forms of shutters can't replicate. Strong and damage resistant, you won't regret enhancing your home with magnificent wood shutters.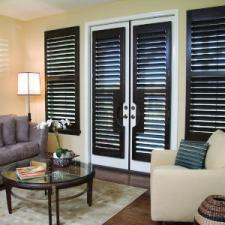 Woodlore
No one wants to spend time worrying about their shutters being ruined due to stains, moisture damage, or intense sunlight exposure. Having woodlore shutters installed in your home, you'll have the perfect worry-free shutters that will stay strong and always look beautiful. Woodlore shutters are made from Ecosmart engineered wood with an MDF core, meaning they have a higher heat resistance than wood or even PVC shutters. These dense, expertly constructed shutters will enhance your Las Vegas home for years with a look and quality we're certain you'll fall in love with.
Areas We Service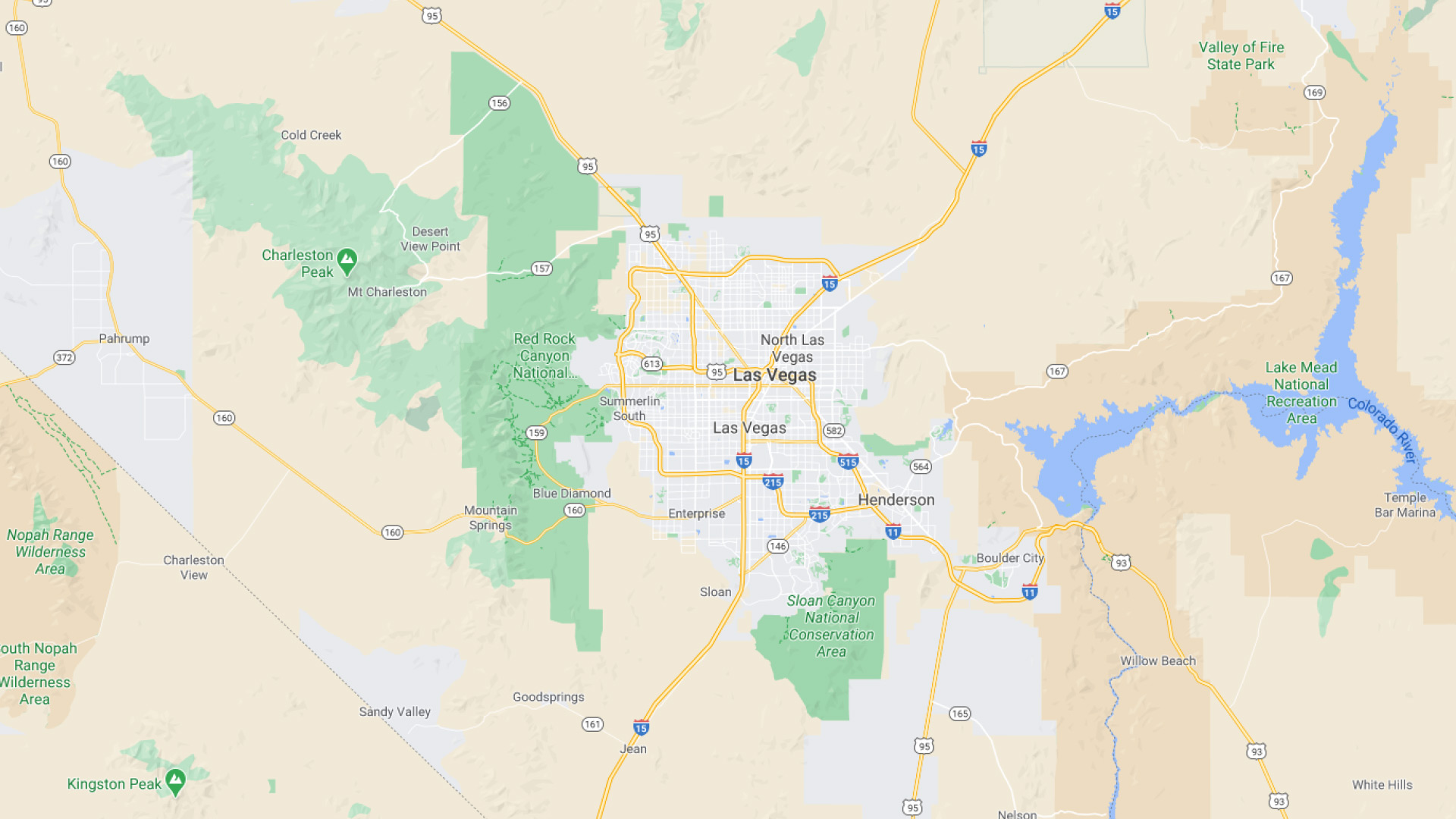 Our Latest Articles
Why Roman Shades Remain So Popular

You'd be forgiven if you ever see something described as being "Roman," and you immediately start thinking about people in tunics, the coliseum, and bathhouse parties. It's nothing to be ashamed of; […]

Bring Your Windows To The 21st Century With Motorized Blinds

We've all seen those futuristic movies where people drive flying cars and are capable of turning large sheets of glass into three-dimensional computer screens with a wave of the hand. We aren't quite […]
Our Latest Projects
There are currently no projects to display; come back soon!
Schedule Your in-home Consultation for the Best Shades, Shutters, & Blinds in the Las Vegas Area