Your Local Shutter Company in Lake Las Vegas, NV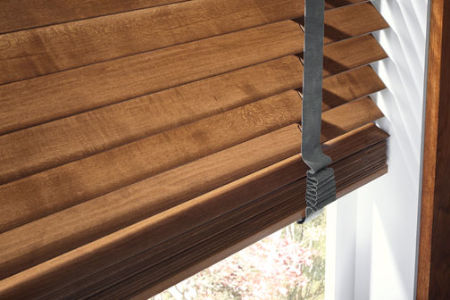 Are you ready to refresh your Lake Las Vegas home with beautiful new window treatments from world-renowned designers? Then Shutter Brothers is the shutter company you can depend on! Our inventory includes window furnishings from elite vendors such as Norman, Alta, Hunter Douglas, and many more! If you want to customize your windows with a unique look, we'll measure and design any treatment you can imagine! When your looking for gorgeous new window treatments in Lake Las Vegas, the shutter company for you is Shutter Brothers!
Shutter Brothers are committed to excellent service and top-quality products. You won't find anything from our company but the finest window treatments available, and all of our items are covered with a lifetime manufacturer's warranty. Our customers love us because we give them free consultations, free estimates, and free installation services on top of offering the most beautiful window treatments on the market. We have window furnishings for every budget and design preference, so don't hesitate to contact the experts at Shutter Brothers today for your Lake Las Vegas home!
Lake Las Vegas's Home For Beautiful Shades And Shutters
Shades remain a timeless way to dress up windows, and their demand is higher than ever. That may because now more than ever before, there are many more choices and materials available that will complement any home. Lake Las Vegas can trust their leading shutter company, Shutter Brothers, to have the shades that best match their needs. Take a look at just some of the gorgeous shades we have to offer:
Transitional Shades: These dual-layered shades provide excellent protection from UV rays as well as superb privacy. Their attractive, unique look makes them a stellar choice that won't be easily forgotten once seen.
Honeycomb Shades: Honeycomb shades, or cellular shades, have cellular air pockets that absorb heat and control light. This makes them a preferred window treatment for insulating homes and keeping the temperature comfortable.
Roman Shades: Modern roman shades have all the attributes their ancient forebears did and then some. Now available in countless different fabrics, patterns, and designs, roman shades remain an appealing window treatment.
Woven Wood Shades: Woven wood shades an environmentally friendly way of taking your windows to a higher class. Gorgeous woven wood shades provide warm, natural tones to any space.
Perhaps you'd like a hard window treatment as opposed to a soft one, though. If so, then shutters from Shutter Brothers should be the solution for you. Forever elegant and attractive, nothing makes a statement quite as interior shutters do. Available in materials such as Polysatin, wood, woodlore, and composite, there are shutters perfect for every home.
Attractive Window Blinds For Your Lake Las Vegas Home
Interior designers know they can't go wrong with an attractive set of window blinds. Their versatility and ability to add a charming touch to any living space is one of the reasons they're so desirable. To enhance your Lake Las Vegas home with the appealing look of window blinds, be sure to check out our selection at Shutter Brothers:
Luxurious Wood Blinds
Faux Wood Blinds
Vertical Blinds
Motorized Blinds
Aluminum Blinds
And Many More!
Schedule Your in-home Consultation for the Best Shades, Shutters, & Blinds in the Las Vegas Area